NFEC uses a variety of frame and lens suppliers to customize each patient's eyewear. We offer state of the art lens technology along with tried and true lenses for every budget.
---
Our single vision lenses are ZEISS ClearView technology. These lenses offer excellent vision clarity from the lens centre to the periphery, in a lens that is flatter, thinner, and more attractive-looking than conventional lenses. The advanced freeform technology uses 700 parameters to optimize the optics which delivers on average a 3X larger zone of excellent vision clarity. All ZEISS ClearView lenses come standard with full UV protection. They are up to 16% thinner and 49% flatter than conventional lenses.
ZEISS SPECIALTY LENSES
Being able to see well is a prerequisite for safe driving because on the road our eyes are working overtime: constantly shifting focus between the street, the GPS and the rearview and side-view mirrors. Unpleasant weather or adverse light conditions often make it difficult to see. ZEISS DriveSafe Lenses – available as single vision and progressive lenses – minimize this visual stress when driving and make it easier for drivers to see, enabling you to arrive at your destination safely and stress-free.
Unfavorable weather, poor light conditions, irritating glare (like from the headlights of oncoming cars, street lamps or reflections off the wet street) and shifting your viewing focus quickly and often are potential visual challenges for many drivers. The design of ZEISS DriveSafe Lenses accommodates drivers' special visual needs.
These lenses help you:
judge distances and driving situations more quickly
improve your vision at night
reduce irritations caused by reflected lights
ensure you can quickly and easily adjust your viewing focus to your driving surroundings.
---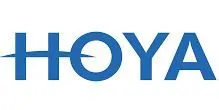 HOYA PERSONALIZED PROGRESSIVE LENSES
We offer a complete line of HOYA lenses. The HOYA iD MyStyle 2 progressive lenses offer unprecedented individualized design and state-of-the-art precision. It is the world's first progressive lens to balance different prescriptions for each eye. With the unique patented Binocular Harmonization Technology™ the prescription for each eye is considered an individual design component. The technology calculates the optimal binocular lens design ensuring the correction is appropriate at each point of the lens, precisely according to the needs of each eye.

This is our most advanced progressive lens. It's an excellent premium product made possible only by extensive use of innovative cutting edge technology. During consultation, not only the prescription but also the eyeglass wearer's lifestyle and vision preferences are taken into consideration. Then, for calculating the optimal lenses for the vision profile, several advanced tools and techniques are put at your disposal.
Hoya Vision Individualized Dual Surface Progressive lenses offer unprecedented individualized design and state-of-the-art precision.
HOYA iD LifeStyle 4 progressive lenses offer customized technology along with Binocular Harmonization Technology™. They are equipped with premium technologies for precise and effortless focusing, answering the changing vision challenges you are facing nowadays. We design the lens for you, to provide you a progressive lens tuned to your daily activities, with effortless customization options.
Click Here to find out what LifeStyle 4 design is right for you!
HOYA MYOPIA CONTROL LENSES
HOYA MiYOSMART is a revolutionary spectacle lens that has been shown to slow myopia progression by 60% (study group was ages 8-13). based on patented Defocus Incorporated Multiple Segments (D.I.M.S.) Technology developed in cooperation with The Hong Kong Polytechnic University in 2014. It is easy to fit, just like regular single vision lenses. There are no limitations for the frame choice. In 2018, the MiYOSMART lens won the Gold Prize, Grand Award & Special Gold Award Int'l Exhibition of Inventions of Geneva, Switzerland. In 2020, it won the Silmo d'Or Award in the Vision category at the Silmo Paris Optical Fair. MiYOSMART has data-driven proof of its effectiveness, with more than 500,000 patients wearing the lenses. MiYOSMART spectacle lenses are the least invasive myopia management options, and are suitable for most children with myopia.
HOYA PREMIUM COATINGS
All patients can benefit from quality anti-reflection coatings. Ant-reflection coatings have been available for many years, but in the past they used to scratch easily and were difficult to keep clear. Anti-reflection technology has improved greatly in the last few years. HOYA has created the most EXTREME AR product available on the market.
Super HiVision EX3+ is the most durable anti-reflective treatment with the highest scratch resistance available today (superior to glass). The state-of-the-art substrate matching properties match the index of refraction with the substrate lens material, resulting in increased clarity, heat and chemical resistance, and exceptional durability for longer lens lifespan. EX3+ is now even EASIER TO CLEAN and provides uv protection on the front and back surfaces!
Smartphones, tablets, computers, televisions and GPS devices all emit blue light. Long exposure can lead to eye strain, eye fatigue and even sleeplessness. Recharge anti-glare coating for digital lifestyles ensures a more relaxed vision and better ocular health.
Recharge is a protective coating that reduces the blue light emitted by digital screens. It is the optimal solution for people who come into contact with digital screens throughout the day, including students, gamers, young professionals, office workers, and children. As well as protecting the eyes, the coating provides higher contrast and a more relaxed viewing experience.
---

Doctor Recommends (D|R) Lenses, which are NFEC's in house brand through Eye Recommend, are our unique, technologically advanced solution for providing the vision you deserve, no matter what your needs may be. These lenses are available in a variety of styles and offer advanced technology at a great price. We will customize your lenses to suit various aspects of your lifestyle, helping you live life the way you want.
Click here for more info on Doctor Recommends lenses.